| | | |
| --- | --- | --- |
| | The Former Ruler's Palace | |
---

The Former Ruler's Palace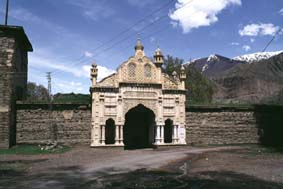 The first ruler of Chitral, Shah Kator is said to have established the Kator dynasty in 16 century. The Kator dynasty flourished for 300 years until 1895, when it came under the influence of British India and then ceased in 1969, as Chitral was merged into Pakistan.
The fort of Chitral, located in the center of Chitral town, is famous for it's historical background.
By the end of the 19 century, the British had a strong concern in the northern frontier regions, anxious of the movements of the Russians. The British was eager to make an alliance with Chitral then, when in 1895, successive disorder concerning the succession of the rularship in Chitral took place.
The British made an intervene into the matter at once; Surgeon Major George Robertson and his 480 troop marched to Chitral and provisionally recognized Shuja-ul-Mulk, a boy of fourteen years old as Methar. But there was a strong feeling of registration against the British among the Chitralis, which lead the British officers and its troops, with the young Methar to be besieged in the fort.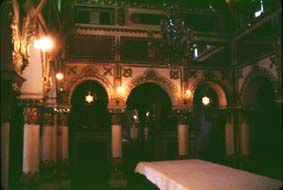 Though negotiation was attempted no solution took place. As a consequence, the Government of India dispatched relieve forces, one from Peshawar via Lowari Pass, and the other from Gilgit via Shandur Pass. They crossed the passes covered with snow with great difficulty, and after grueling march, respectively reached Chitral.
Surgeon Major George Robertson and his troops besieged in the fort were relieved after 46 days.
The fort of Chitral still stands as it was but at the present, it has become headquarters of the police.
---